February 12th, 2010 at 03:49pm Jamah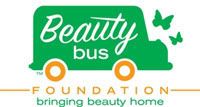 During the most difficult times for a person to feel confident and beautiful, The Beauty Bus Foundation has found the perfect way to enhance the quality of life for homebound, terminally or chronically ill individuals and their primary caregivers. This non-profit brings beauty home, providing professional beauty services that enable these individuals to feel empowered inside and out. Beauty Bus brings inner confidence to the surface, aligning with JAMAH's philosophy that beauty comes from within.
Due to illness the importance of beautification is often forgotten. By providing these makeovers, Beauty Bus helps to improve their clients quality of life by helping them to better deal with their treatments. With a renewed attitude, The Beauty Bus epitomizes the JAMAH lifestyle by encouraging JAMAH's motto to 'be who you are.'
Join JAMAH in supporting this cause!
Please visit www.beautybus.org or call 310.287.1272.
Rachel Dwyer
Entry Filed under: Jamah
blog comments powered by

Disqus